Hello my beautiful people! today's post is dedicated to beauty and my favorite makeup products under $10! In no particular order let's get started:

1. KIKO Eyeshadows

This first one is technically not a drugstore brand but I decided to include it anyways because of the price and quality of these eyeshadows. I blieve KIKO is a fairly new brand but they have quickly become a staple in my collection. These shadows in store and online range anywhere from $3.90 - $6 individually. They are super blendable and give off a lot of pigmentation which is hard to come by in any drugstore eyeshadow for this price. I can almost say with certainty that these are similar to the Makeupgeek eyeshadows.
2. NYX Cake Powder
If you are looking for an affordable way to fill in your brows, I highly recommend this NYX Cake Powder. At Ulta, CVS, and NYX's website, this cake powder trio retails for $5.99 and they have a great color range to choose from. This of course is not as great as the ABH Brow Wiz or the Benefit brow pencils but for a drugstore product this will definitely do it's job.
3. Wet N Wild MegaLast Liquid Catsuit Matte Lipstick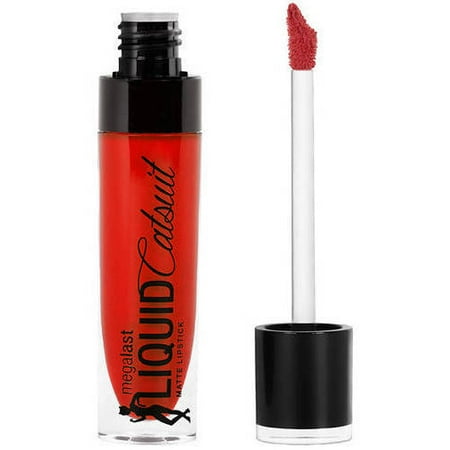 These are by far the BEST drugstore matte liquid lipsticks I have ever tried! These came out not so long ago but everyone in the beauty community has been raving about these. I did a comparison between this and the Tarte liquid lip paints and they are identical in formula and wear. These retail for only $4.99 at the drugstore and I seriously believe that you will not find anything better than this at the price it retails for. Currently I have the middle shade and another one in Give me Mocha and I cannot wait to make another trip to Duane Reade/Walgreens and get my hands on a couple more shades.
4. NYC Smooth Skin Bronzing Powder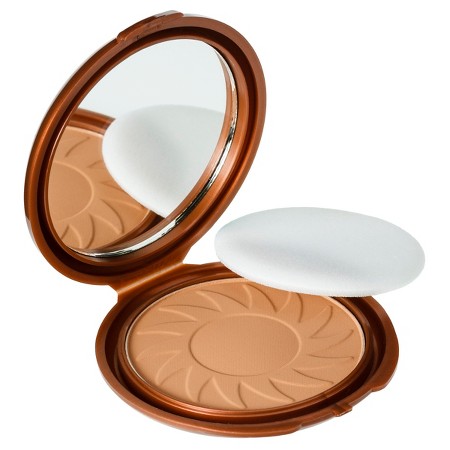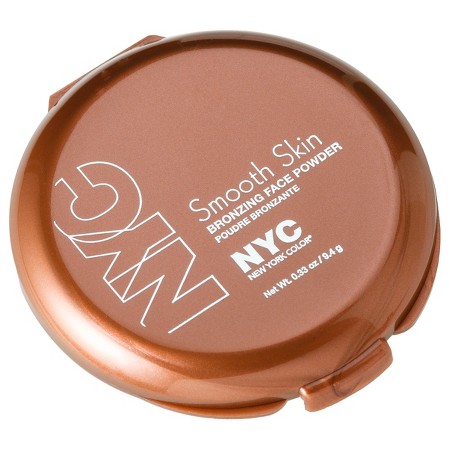 When it comes to drugstore makeup, I feel as though NYC (New York Color) is underrated and not talked about by many in the beauty community. Recently I've noticed that NYC has come out with fairly new and revamped beauty products but haven't heard much about it. This bronzer is one of my favorites as it is blendable and completely matte which I enjoy. I believe they also recently revamped the look as the picture on the right is in new packaging. This retails for under $4 at the drugstore and you can find it at Target, Duane Reade, and Rite Aide. Unfortunately this bronzer only comes in one shade which is "Sunny" so it may not work for some skin tones.
5. Covergirl Full Lash Bloom Mascara & Covergirl LashBlast Plumpify Mascara
When it comes to mascaras, I always make sure to give every drugstore brand a chance and I have to say that the mascara brand that sticks out to me the most are the ones made by Covergirl. I immediately fell in love with the Full Lash Bloom mascara 3 years ago and there is no other drugstore brand that I can compare this to. A couple months ago I also decided to try out the LashBlast Plumpify mascara since a lot of people were raving about it and now I know why. If you want a mascara that does not clump up your lashes but holds your curl then look no further because these will do just that. The lash bloom mascara retails for $7.99 at Ulta but the plumpify mascara does retail for $11.99 but I feel as though most drugstores always have their makeup on sale or a promotion with a "buy one get one" deal and Ulta always has a $3.50 off $15 coupon that can be applied to drugstore makeup.
When it comes to setting sprays, I always want one that is effective and easy to apply. I have been using the e.l.f. makeup mist & set for over 5 years now and I gravitate towards that one more than my Urban Decay Makeup Setting Spray. This setting spray only retails for $3 so I really do think that this product should be worth a lot more than that. I have heard a lot of great reviews on the Milani Make it Last setting spray and have yet to get my hands on this since it is always sold out at any drugstore that I am in. The Milani setting spray retails for $10 and is only 0.01 ounces bigger than the e.l.f one.
7. Essence Gel Base Coat, Essence Gel Top Coat, & Essence Satin Matte Top Coat
Before I discovered these, my nail polish would always chip the very next day or within a couple of hours after application. I started off only having a gel mani done a couple of times since that was chip resistant. When I discovered these at Ulta I thought they were too good to be true since it retails for $3.99. I must say that applying both the gel base and top coat, my nail polish lasts on my nails for about 5 days which is saying a lot considering that I have tried so many nail polish brands that claim to last on your nails for 1-2 weeks. I have yet to try these with my Essie nail polishes but I am hoping these do the trick on them as well.
Thanks for tuning in! Let me know if you've tried any of these products mentioned or if you recommend any products I may have missed out on but need to try.
XoXoXo- Jess